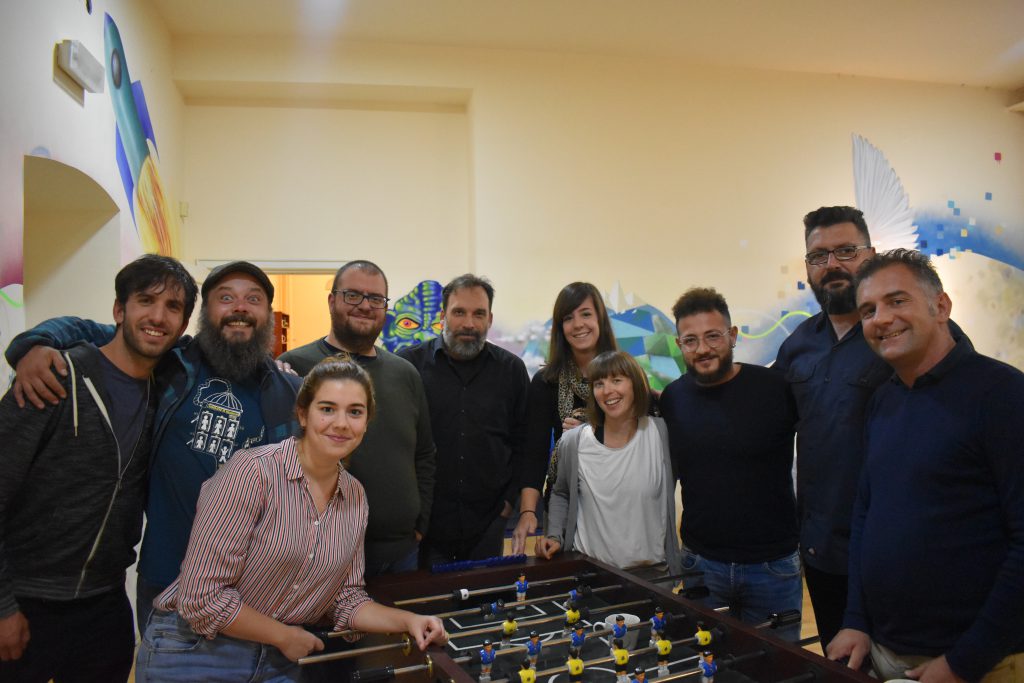 From 22nd to 26th September 2019 we held our start up meeting in Pancevo (Serbia). Project partners arrived with delegations of 2 members and coordinating partner with 3 persons. Hosting partner was Narandzasti. This is a youth association established in 2009. It is implementing several activities on local level and collaborate with international partners. It has a close cooperation with Dom Omladine Pancevo (House of Youth Pancevo). The meeting took place in this facility.
We followed several goals with the activity, all targeted to guarantee a smooth project flow. Following this we started with a session which let us know all present persons and get a idea about profile of participating partners. After the project was visualized and changes which appeared after project design were explained. For instance we planned to implement a blended activity with youth, which was not approved. Even that we did not made reasonable why this activity is needed, it was recommended by National Agency to apply as separate project. Talking about youth centres, which should be based on the participation of young people, without involving young people, seemed pointless. Therefore we extended our starting meeting and designed the youth exchange as a separate project.
But before this, we had to talk about the administration of the project, especially about timeline, budget, reporting and collaboration tools. We agreed everything with fixed dates and were ready to sign the activity agreement.
After we talked about the steps to achieve our project results and how it should be published. We agreed to put all outputs only online, because we did not wanted to pollute the earth with unneeded prints. Also online material is much more easy to disseminate.