Narandžasti association has started to work and cooperate firstly as a non-formal group of people active in self organized activities with and for youth in the fields of culture, art, education and leisure time with the aim of helping and strengthening the idea of multiculturalism and civil society in the local community (Pančevo, Serbia). The association was officially registered in 2009.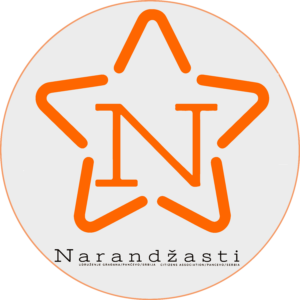 The goal of the association is to support individuals and civil society organizations interested in the issues of sustainable development through seminars, campaigns, education and various projects. All activities are especially aimed at supporting young people and groups of young people in the self-organization of various activities and in different areas of culture, art, education and leisure time. Thanks to its main partner, the Roter Baum Berlin association, the Narandžasti association has placed special emphasis on youth exchange programs that have enabled a large number of young people from the local community to gain new experiences, skills and contacts.
The association operates on a non-profit basis. Narandžasti association is cooperating with the Dom omladine Pančevo-House of youth Pančevo(youth center established and funded by the City of Pančevo, Serbia) and for activities there is an agreement on the use of their capacities.
Members/volunteers mostly gather around ongoing projects so the number varies depending on the scope of the activity. The number of permanently active members/volunteers is between 10 and 15, and so far about 300 volunteers have passed through the association.